Steering axles and components
Steering axles and components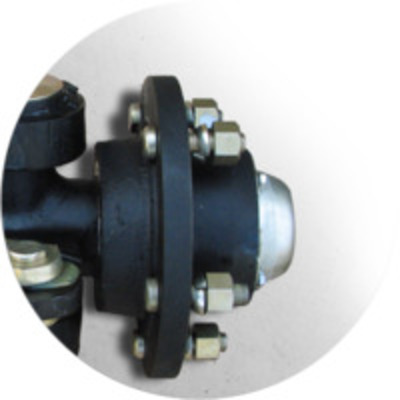 Main product in the production list of Balkancar Ruen JSC are steering axles for industrial trucks.
Welcome to the page representing the tradition in the design and manufacture of forklift trucks for bridges in Bulgaria since 1967 and our vision for the development of Balkancar Ruen JSC as a premium manufacturer and supplier with expertise covering the entire cycle of producing steering axles – from the selection and delivery of material and raw material, responsibilities in the development and engineering activities in processing, manufacturing, testing and to delivery, maintenance and servicing.
Our goal is to provide the skills, stored and developed for more than 45 years of history of our company in the manufacture of steering axles for the needs of the industrial truck builders and manufacturers of material handling equipment, as well as providing supplies for the first installation (OEM market), and secure aftermarket (After Sales market) with a wide range of steering axles and spare parts at attractive prices.
We generally cover the size range from 1 to 16 tons axle load, made with welded or cast construction of the main bearing element and double acting hydraulic cylinder. At customers' request some of the steering axles can be equipped with servo brakes. Based on project assignments Balkancar Ruen JSC provides solutions in which dimensions and suspension bridge may change depending on the client's need.
Product list
Main products
General documentation, drawings and technical data