Servo brakes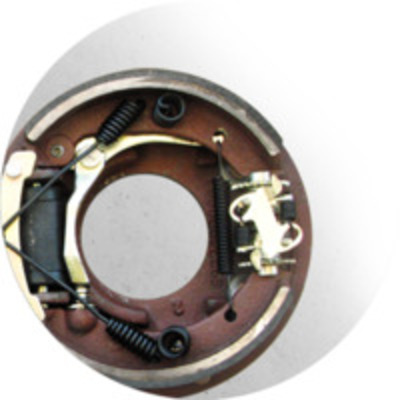 In the production list of Balkankar Ruen JSC there are servo brakes size - ф203x60 and ф180x40. They are built into vehicles with max V = 40 km / h and an equivalent number of stops in both directions of rotation.
Our goal is to provide competence, stored and developed in the long history of our company to meet the needs of the industrial truck builders and manufacturers of material handling equipment, as well as providing supplies for the first installation (OEM market), and the provision of aftermarket (After Sales market) with a wide range of servo brakes and spare parts at attractive prices.
Our team will continue to develop the vision of offering new and innovative solutions and services. Based on recommendations from our customers, project assignments or through our global contact with the industry - we will seek to offer leading solutions in the production and supply of servo brakes for the industry and service aftermarket.
Product list
Main products
General documentation, drawings and technical data