Industrial wheels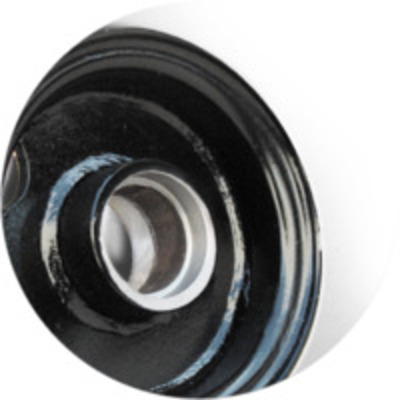 Welcome to the page, representing one of the main products in the production list of Balkancar Ruen JSC - a set of wheels with thick solid tires.
In the recent years, together with the global provider of multi piece wheels for industry Balkancar Zarya PLC, we worked diligently in creating a single source, fully focused on providing solutions for our customers in the industrial sector in relation to their needs for wheels for installation in trucks, platforms, farm trailers and other material handling equipment.
As a result, the management teams of both companies can boldly declare the establishment of our name as a reference in the development, manufacture and supply, meeting the needs of wheels of the Industrial Truck Builders and manufacturers of material handling equipment, as well as providing supplies for the first installation (OEM market), and securing the aftermarket (After Sales market) with a wide range of high quality wheels at attractive prices - from industrial duple wheels (Split Wheels), industrial wheels with multi rings (Multipiece Lock Ring Wheels ) to industrial wheels bandage (Press-on Wheels) for trucks, forklifts, lift trucks and low loaders, tractors, trucks and other industrial and material handling equipment.
We produce the whole size range - in width from 3 "to 9.75", in diameter from 8 "to 20", for industrial multi-piece wheels with rings from 8 "to 12" - for industrial duple wheels, and for industrial bandages we cover Ø559x 500 mm maximum size.
Maintaining preparations and set asides, as well as the involvement of Balkancar Zarya PLC in the capital structure of our company, allows us quick response and flexibility in the production of most widespread industrial wheel sizes - single series and small series production.
Our team will continue with the vision for the development of our business and portfolio by developing and offering new and innovative solutions and services. Based on recommendations from our customers, project assignments or through our global contact with the industry - we will seek to offer leading solutions in the production and supply of wheels for the industry and its servicing aftermarket.
Product list
Main products
General documentation, drawings and technical data