Pipe joints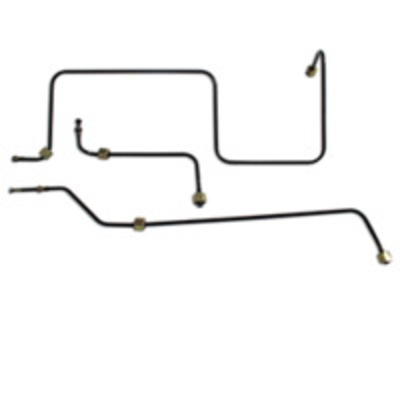 Balkancar Ruen JSC manufactures pipe joints for OEM and spare parts for the brake systems of all forklift vehicles produced by "Balkancar".
The pipe joints consist of:
a pipe ф6х0.5, С10 EN 10277-2, with a different number of folds in different planes, different lengths, different degrees of angles of the folds, different fittings for pipe mounting to some other element of the system
nipple with a bolt rolled on the one or both ends of the pipe
All pipe connections are tested out on a stand under pressure 25MPa. The factory also produce high - quality pipe sets.